DINOSPOT Mini LED Projector Painting Board Desk
Bring art to life
Bring your favorite drawings to life with the DINOSPOT Mini Led Projector Painting Board Desk! Simply plug in, turn on, and paint. This unique desk includes a projector and paint pens, to get you started. Now you can show off your paintings to friends and family all around the world!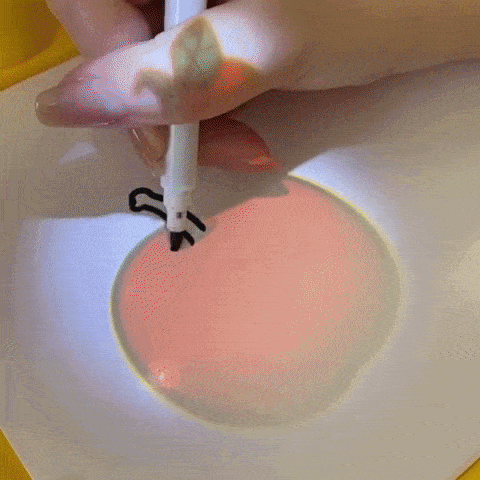 The perfect gift for your little artist
Your child will love this toy! The Projector Painting Desk is a fun way to teach your child about art. It's a puzzle that teaches them how to draw and paint with the help of a projector. This toy is perfect for any child who loves to create!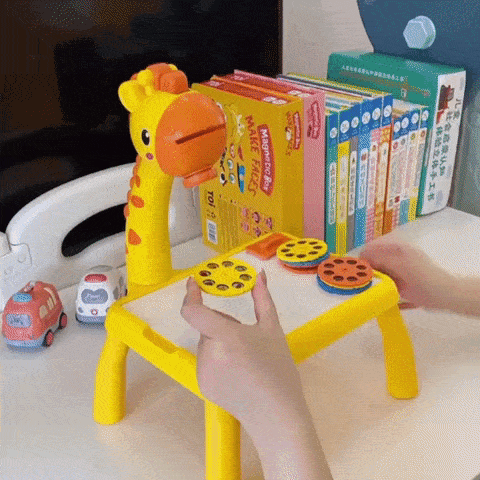 Paint your way to a better tomorrow
Your child will love this projector painting desk! This electronic projector projects images that your child can paint along with the picture. Make playtime fun with this cute projector.
The perfect toy for your child
Your child deserves the best. Give them the gift of creativity with this toy! This desk is a great way to let your children express themselves artistically. Let them explore their creativity in all aspects of creation with this toy!
Add some art to their day
Not only does this toy help with development, but it provides hours of entertainment for kids everywhere. Perfect for children of all different ages, the Projector Painting Desk will let them project colorful images onto the table to create their very own hand-painted masterpiece.
Details
Color: Yellow, Pink, Sky Blue

Material: ABS plastic
Package Includes
(1) x Projector Table

(1) x Drawing Book

(12) x Markers

(1) x Eraser

(3) x Stencils
Cornerket™ understands that not every purchase is perfect and we want to make sure you're taken care of! We offer easy returns for all domestic and international orders within 30 days of delivery, just send us an email at 

support@cornerket.com

 and we'll be happy to assist you.
It's more important than ever to be able to try new things without risking your money. That's why at Cornerket™, we're proud to offer you a 30-day guarantee on our products with no risk. We've spent the time so you don't have to. If you don't love what you experience with our store, just let us know within 30 days, you
send it back and we'll refund your order so you can buy something else!
We've got you covered. Shop at Cornerket.com today for a risk-free, hassle-free month.